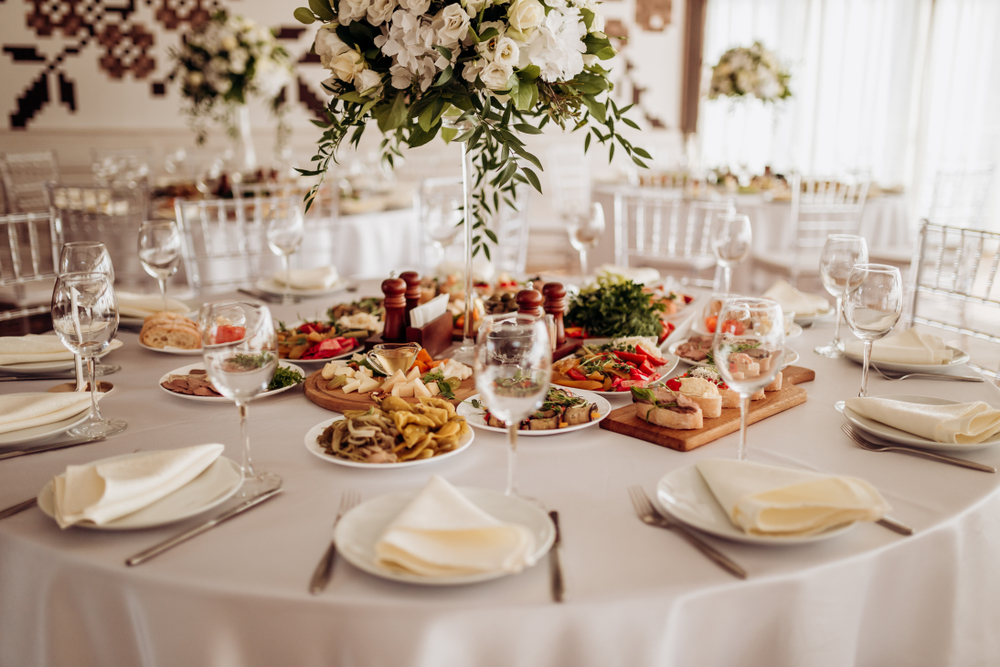 A wedding is one of the most important days in a person's life. From the venue to the flowers, everything needs to be perfect. One of the key elements of any wedding is the catering. Planning catering for your wedding can be overwhelming, but with a bit of organization, you can make sure everything runs smoothly. Here are some tips for successfully planning catering for your wedding.
Set a Budget
The first step to planning a wedding is setting a budget. Decide how much you want to spend on food and drinks. This will help you narrow down your options and ensure you don't overspend.
Determine the style of catering
Once you have set a budget, you need to determine the style of catering you want for your wedding. Do you want a sit-down dinner, a buffet, or a cocktail reception? Each option has its pros and cons, so think about what will work best for you and your guests.
Choose a caterer
Choosing the right caterer is crucial to the success of your wedding. Look for a caterer with experience in wedding catering and a good reputation. Read reviews, ask for recommendations, and make sure to taste their food before making a final decision.
Plan the menu
Work with your caterer to plan a menu that suits your budget and your guests' dietary requirements. Choose dishes that reflect your personal tastes and style. Consider having a few vegetarian and vegan options to cater to all of your guests.
Consider the presentation
The presentation of the food is just as important as the taste. Work with your caterer to create a beautiful and visually appealing display that will impress your guests.
Calculate the quantities
Make sure to calculate the quantities of food and drinks you need based on the number of guests. You don't want to run out of food or drinks, but you also don't want to have too much.
Finalize the details
Make sure to finalize all the details with your caterer a few weeks before the wedding. This includes the timeline, the delivery and setup, and any special requests you may have.
Planning catering for your wedding can be stressful, but with careful planning and organization, you can ensure everything runs smoothly. By setting a budget, choosing the right caterer, planning the menu, considering the presentation, calculating the quantities, and finalizing the details, you can create a memorable and delicious experience for you and your guests.
If you're looking for wedding catering near me bonita springs fl, wedding catering near me naples fl, or wedding catering bonita springs fl give Prestige Catering a call!