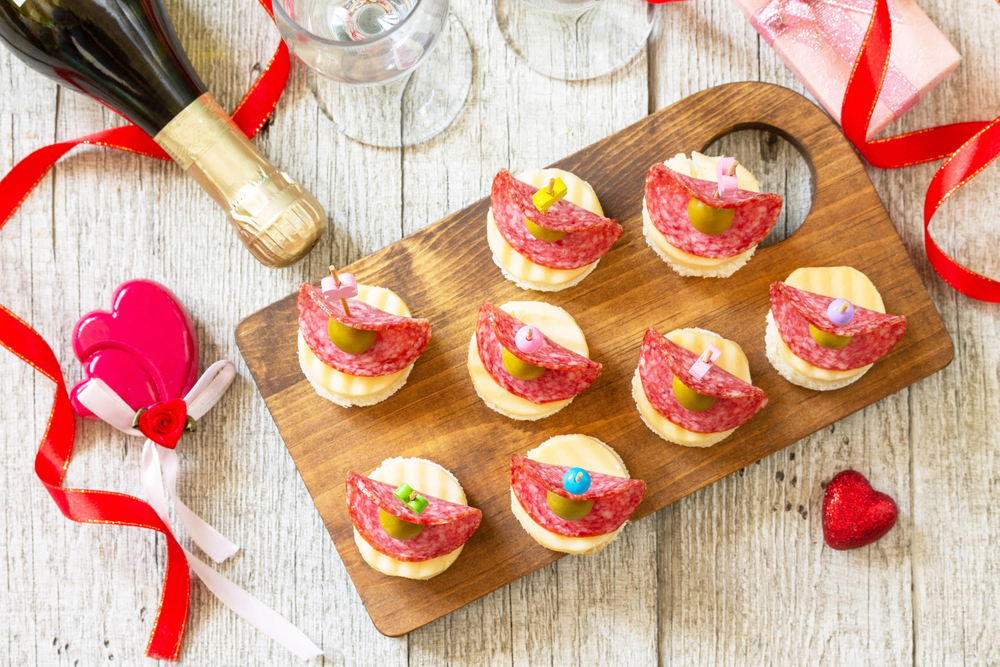 Valentine's Day is a time to celebrate love and friendship, and what better way to do that than a party with your best gal friends? If you're planning a Galentine's Day party, one of the most important things to consider is the food and drinks. Here are some of our favorite catering ideas for your Galentine's Day party!
Chocolate Fondue Station: Everyone loves chocolate, and a chocolate fondue station is a fun and interactive way for guests to enjoy it. Set up a table with a fondue pot filled with chocolate, and provide skewers for dipping fruits, cookies, and other treats!
Wine & Cheese Tasting: Wine and cheese are a classic pairing, and a wine and cheese tasting is a perfect way to celebrate Valentine's Day. Set up a table with a variety of wines and cheeses, and provide guests with tasting notes and pairing suggestions.
Heart-shaped Pizzas: Pizza is always a crowd-pleaser, and you can add a Valentine's Day twist by making heart-shaped pizzas. You can set up a pizza making station with different ingredients and toppings so your guests can personalize their pizza to their liking.
DIY Cocktails: Set up a DIY cocktail station where guests can make their own drinks. Provide a variety of mixers and spirits, and have a bartender on hand to help guests create their own personal cocktails. (Or mocktails, if you're participating in 75 Hard!)
Dessert Buffet: No party is complete without dessert, and a dessert buffet is a great way to end the night. Set up a table with a variety of desserts such as cupcakes, cookies, and chocolate-covered strawberries.
Hors d'oeuvres: Serve light appetizers like bruschetta, goat cheese crostini, and mini quiches. These can be prepared in advance and served as soon as guests arrive.
Finger Foods: Serve finger foods like sliders, stuffed peppers, and fried chicken. These are perfect for a party setting and can be easy to create.
No matter what you choose to serve, remember that the most important thing is to have fun and enjoy the company of your guests. Happy Valentine's Day!
If you're looking for catering naples fl, corporate catering naples fl, or breakfast catering bonita springs fl give Prestige Catering a call!