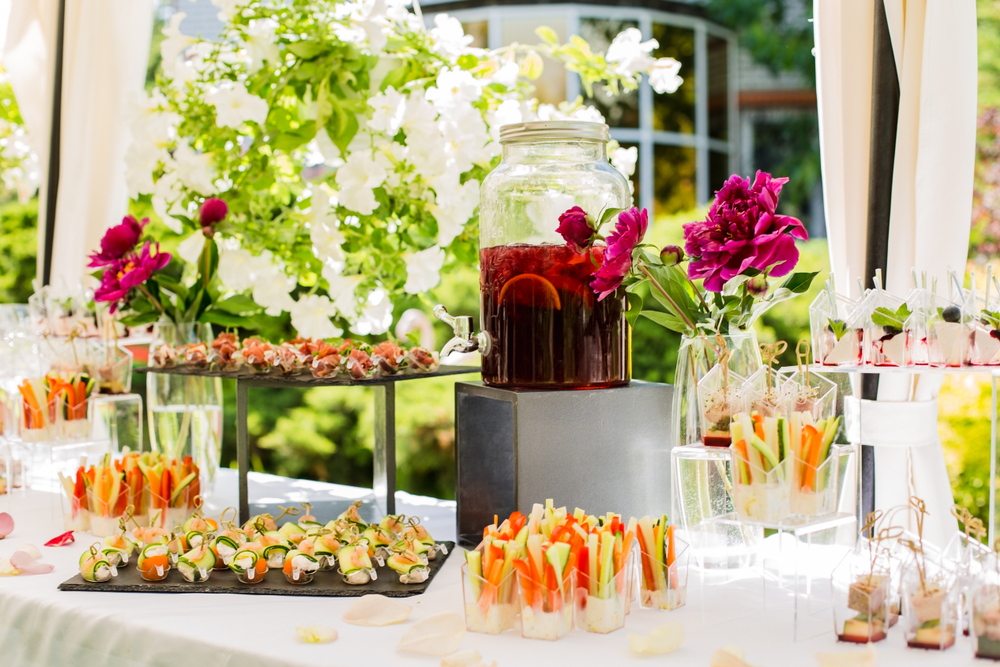 Summer is here, and it's time to celebrate with a series of spectacular events! From beach parties to outdoor weddings and corporate picnics, catering food is the key ingredient that elevates these occasions to the next level. Let's explore some of the exciting summer events that call for delightful catering options
Beach Parties: What better way to embrace the summer vibes than by throwing a beach party? From sun-soaked afternoons to breathtaking sunsets, these events are all about fun and relaxation. However, organizing food for a beach gathering can be challenging. Catering services offer a range of delectable options like fresh seafood, grilled meats, tropical fruits, and refreshing beverages, ensuring your guests are satisfied and energized throughout the festivities.
Outdoor Weddings: Summer weddings are incredibly popular, thanks to the pleasant weather and stunning natural landscapes. For an unforgettable culinary experience, catering services can create a bespoke menu that complements the couple's vision. From elegant canapés during the cocktail hour to delectable main courses and delectable desserts, catering professionals can handle it all. They ensure that every guest is treated to a memorable dining experience that matches the beauty and romance of the outdoor wedding setting.
Music Festivals: Summer is synonymous with music festivals, where enthusiasts gather to enjoy their favorite artists under the open sky. These events often run for several days and require sustenance that keeps the energy levels high. Catering companies are experts in handling large crowds and can provide a variety of food options, such as street-style food trucks, gourmet burgers, ethnic cuisine, and refreshing beverages. With catering food delights, music festival attendees can savor the sounds and flavors of summer simultaneously.
Corporate Picnics: Corporate picnics are a fantastic way for employees to bond and enjoy a break from the office environment. Whether it's a team-building event or a company-wide celebration, catering services can make it an exceptional experience. From BBQ buffets and customizable food stations to picnic-style finger foods and refreshing drinks, catering professionals ensure a seamless and enjoyable outing for all. Sumptuous catering options elevate the picnic atmosphere and create a relaxed and engaging ambiance.
Summer events are all about making lasting memories, and catering food plays a vital role in creating those unforgettable moments. Whether it's a beach party, outdoor wedding, music festival, or corporate picnic, professional catering services offer a wide range of delicious options that satisfy diverse tastes and enhance the overall experience. So, go ahead and plan your summer event, knowing that catering delights will be there to impress your guests.

If you're looking for restaurant catering bonita springs fl, restaurant catering near me bonita springs fl, or restaurant catering near me naples fl give Prestige Catering a call!