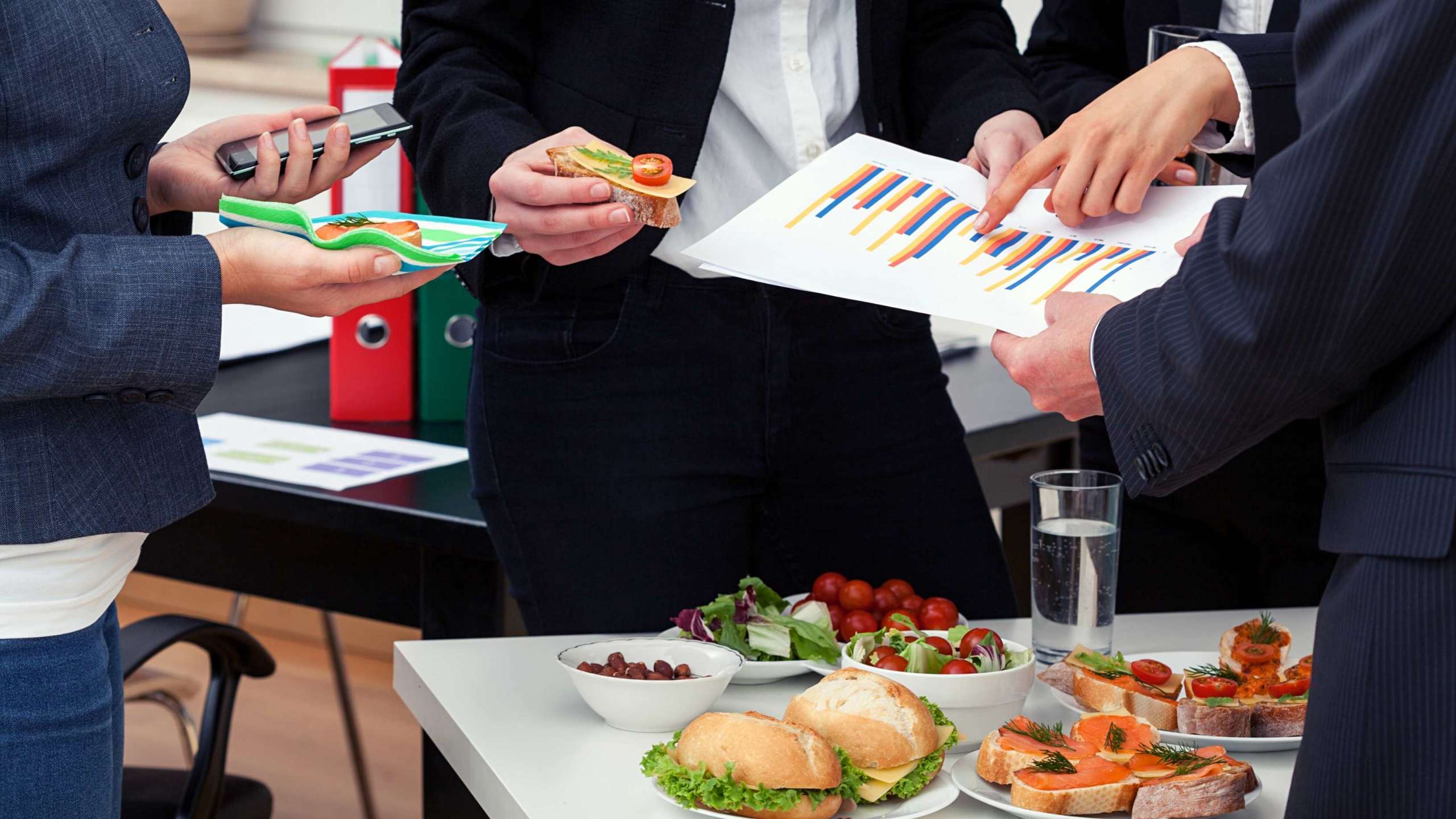 Corporate Catering Naples FL can look different from company to company, depending on how they utilize it. Corporate Catering is when businesses or corporations hire catering companies Naples FL to provide food and/or drinks for a business-related function. These functions can vary from everyday lunches to board meetings and even fancy evening dinners. While you may think that corporate catering is only for large corporations, there are countless benefits as to why you should implement corporate catering regularly into your business.
Improves Company Culture
When you incorporate catering Naples FL, your employees will not only enjoy their free food, they will also start networking and building true relationships at work. Employees will feel more comfortable at work, and will even look forward to coming in! According to a Business Pulse Survey, 86% of entrepreneurs believe that company culture helps their productivity. Employees will feel more comfortable and confident, maximizing their time and your money!
Saves Time & Money
Leaving the office for lunch can take up a lot of time. By providing corporate catering for lunch, employees can relax and take the time to enjoy their food, and recharge for the second half of the day. It also ensures that employees make it back in time, maximizing your dollar (especially for salaried employees!)
Excel in Recruiting & Increase Retention Rates
Who doesn't love food, and who wouldn't want to work for a company that shows they care for their employees through catered holiday parties, board meetings, and every day lunches? A study from Peapod states that on average, 56% of full-time employees are "extremely" or "very" happy with their current job but that number jumps to 67% for those who have access to free food. There is a reason that all of the big corporations, especially in Silicon Valley, are improving their company culture by utilizing catering to treat their staff. Employees care more about a company that cares about them, so you'll attract and retain talent.
There are numerous ways you can utilize corporate catering, from special events to casual conferences. If you have any questions regarding catering Naples FL, catering companies Naples FL, or corporate catering Naples FL please contact Prestige Catering today!