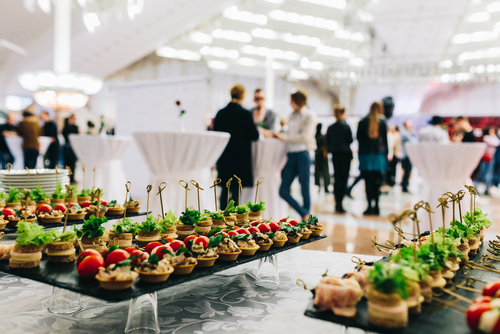 Planning or hosting any sort of social function can be stressful and not easy to pull off. Hiring a professional food catering Naples FL company can have more benefits than you might think especially during the holiday season.
Menu Selection
Having a professional catering Naples FL team to assist you when planning the food menu for your event can alleviate stress and ensure you make the right choices. From experience they can guide you through the process, making sure there is something on the menu that every guest will love.
Enjoy the Event
One of the biggest benefits of hiring an event caterer is that it will permit you to enjoy the event more yourself. You will have far less to worry about and you can have fun like the rest of the guests at the event.
Save Money
Hiring a professional catering Naples FL can actually save you money in the end. A professional caterer has all of the equipment and resources necessary to fulfill the event you have in mind. You will not have to go out searching for the right tools that you may need for the event that will likely not be used again. Preparing and planning the food situation on your own can lead to overspending and will take lots of your time.
Event Cleanup
Once your big event comes to an end cleanup is likely the last thing on your mind. This can take hours and add unnecessary stress to the event. When hiring a catering company, cleaning up will no longer be an issue. The catering team will clean up for you and pack up any leftover food you wish to keep.
To learn more about food catering Naples FL, catering Naples FL and catering near me Naples FL visit Prestige Catering today!