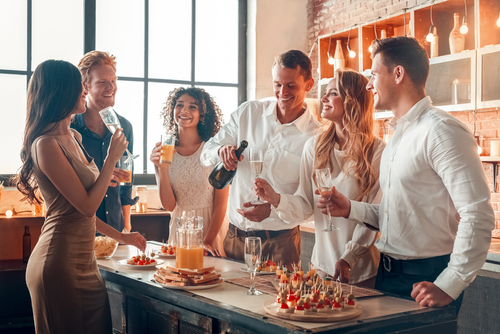 The holidays are just around the corner and now is the perfect time to plan food catering Naples FL for any big event you have planned! Here at Prestige Catering we can give you the tips and tricks you need for success this holiday season.
Create a unique menu
The best way to create a lasting impression and memorable experience for your guests at your holiday party is to create a unique menu. With professional catering Naples FL there is a very wide variety of options to choose from and our experts can give you some great suggestions.
Choose the right location
One main purpose of a holiday party is to step away from the stressors of work or everyday life routines, and have fun! This is why choosing a location for the party to take place can be very important. It is important to be in a place that offers a stress free feeling so everyone is able to enjoy.
Hire a catering service
One of the biggest stressors when it comes to hosting a holiday party has to do with the food. This party is supposed to be fun for all so getting a bit of help is very important. By hiring a catering service, this immense pressure to supply the best foods that everyone will like in a timely manner is instantly alleviated. You will no longer have to worry about whether or not you prepared enough food for all of your guests and you will get an expert's opinion. This will also take some tension off of your guests since they will not need to worry about bringing anything themselves. There will already be more than enough food for everyone and definitely something everyone will love!
For more information on food catering Naples FL or catering near me Naples FL contact Prestige Catering today!