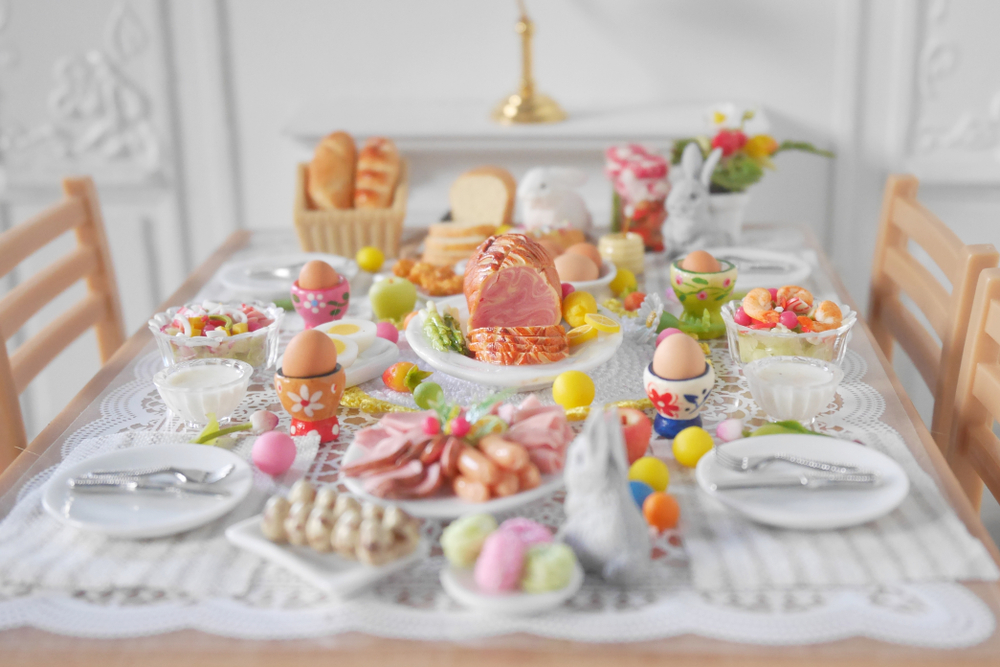 Top 5 Spring Party Ideas For Easter Entertaining
Enjoy Festive Décor and Spring-Inspired Cuisines
Easter marks one sure sign that spring has arrived in Naples, FL. As the weather gets warmer, the time comes to consider spring celebrations, including graduations, weddings, showers, and holidays where the private chef Naples counts on plays a key role. Using a personal chef Naples residents can be certain that their gatherings will be memorable events enjoyed by all. Count on Prestige Catering for the exceptional events and delicious cuisines prepared by a chef Naples turns to again and again for special occasions.
Here are five event and menu ideas from a top private chef Naples residents trust.
Keep It Traditional … With a Twist
Ham is traditionally served on Easter Sunday and there are many delicious recipes that use ham as the main course. Consider something a little different with your ham this year, infusing it with Asian flavors, chipotle or jerk seasoning, or glazed with limes or fennel. Of course, there's a reason that pineapple, mustard, brown sugar, and honey are so popular. When hiring a personal chef Naples residents can discuss how to make a traditional dinner slightly unique and please the palates of guests.
Pastels On Parade
Spring is the time when pastel colors make a comeback after taking a real location in closets and wardrobes. Consider using pastel colors as a theme not just for the Easter eggs, but also your party's décor. You might even want to ask your guests to wear pastel dresses, ties, pants, skirts or shirts to celebrate the return of spring. And we can suggest pastel-colored cocktails to keep the theme going.
Breads Baked to Perfection
Breads are a traditional part of many Easter cultural traditions. Hire Prestige Catering as your chef Naples, and you can consider a wide range of bread options. Hot cross buns are a common American dish, but you could also consider other delicious varieties. Tsoureki is a traditional Greek Easter sweet bread with almonds, orange zest, and anise. In Poland, bobka features cinnamon, raisins, lemon rind and orange juice. And paska is a Ukrainian bread that's slightly eggy and has a sweet flavor, also made with raisins.
Set the Table
Eggs and bunnies are common on many Easter centerpieces. Naples, FL, residents might want to try something a little different, such as using spring flowers to set a fragrant table. Tapered candles in pastel colors add an elegant tie-in to other themes. And, of course, there's nothing wrong with Easter baskets, with or without candy, to have a prominent place at your event.
Cap It Off With Cake
Like breads, cakes are an important part of many Easter traditions. In Italy, the colomba di pasqua is filled with candied peels and shaped like a dove. In Mexico, raisins, cinnamon, cloves, and cheese feature in the caprotada. In many orthodox Christian countries, kulich is baked in tall tins and decorated with white icing, sprinkles, and flowers.
For all of your Easter and spring party ideas, count on Prestige Catering.