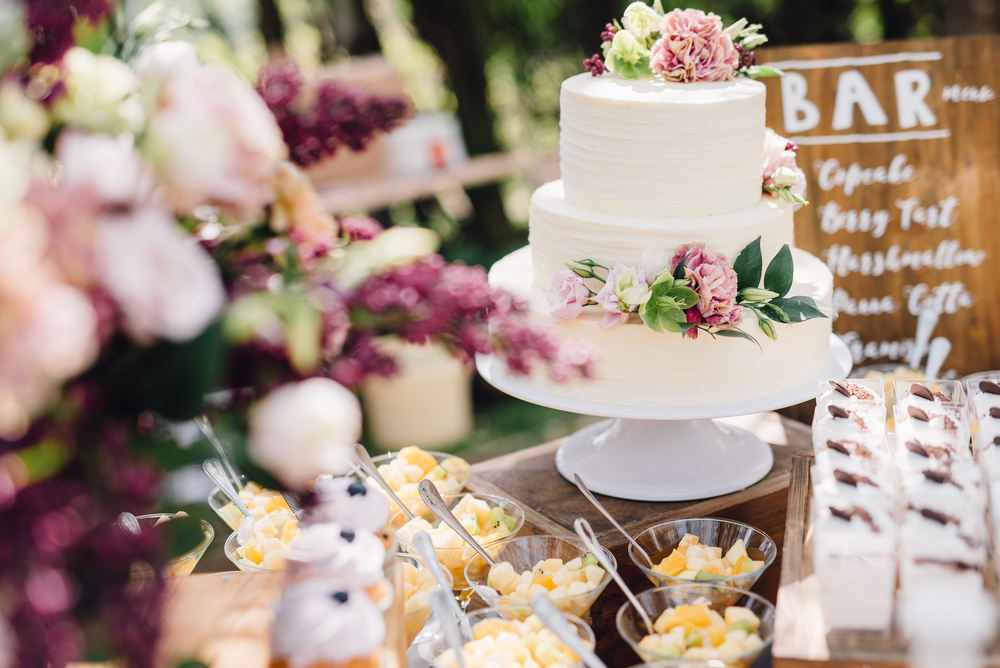 Top 5 Best Spring Wedding Food Ideas
Floral, Plant-Based Cuisines Popular Choices
There are delicious options available from the top wedding caterer Naples selects to make special days scrumptious. When selecting wedding catering Naples residents should consider asking about culinary trends to highlight when choosing a menu. When in need of a chef for wedding Naples residents choose Prestige Catering for creative and mouthwatering menus.
Here are 5 top spring wedding food ideas to discuss with your wedding caterer Naples.
Floral Flavors
Look for wedding catering Naples brides and grooms love and incorporate floral flavors into their menu planning. Today, flowers are not just for holding while walking down the aisle. Some couples choose to offer floral liqueurs. Elderflowers are particularly popular. Other flavors include violet, rose, hibiscus, and fig leaves. Other floral options include using edible flowers such as orange blossom in desserts and salads or as garnish.
Go For Plants
For vegan guests, or even as an option for the entire wedding reception, plant-based dishes can be a delectable alternative to meat and potatoes. Look for a chef for wedding Naples customers have turned to for great vegetarian and vegan dishes. Cauliflower steaks dressed with saffron and pomegranate yogurt, avocado tacos, and grilled seitan kebabs are hearty and filling while not being heavy or full of calories.
Middle East Mouthfuls
Middle Eastern cultures are about more than hummus, falafel, and pita bread. This year, Israeli, Lebanese, Moroccan, Persian, and Syrian cuisines are poised to make a splash. Middle Eastern spices such as cardamom, harissa, and za'atar are in use in more dishes. Dishes such as shakshuka (poached egg in a sauce of tomatoes, chili peppers, and onions with cumin), grilled halloumi (unripened cheese made of goat's milk and sheep's milk), and lamb are becoming more common on spring wedding menus. There are also a number of ingredients that have already entered the Western mainstream palate that can be incorporated, including cucumber, eggplant, mint, pomegranate, tahini, and tomato jam.
Cakes That Make An Impression
Cake choices in Naples, FL, are taking two paths. On the one hand, nontraditional cakes are still popular – crepes, pies, tarts, and macarons are popular ideas. Oreo or chocolate chip cookie, candy, lollipops, and even cotton candy are all different options that are gaining in popularity.
On the other hand, after years of novelty desserts and unusual sweets becoming popular choices, many couples are going back to classic, traditional, chocolate, red velvet, or vanilla cakes with classic buttercream frostings and flowers.
Black Is the New Black
Black ingredients may seem like an odd choice for a festive occasion like a wedding, but black foods are popular today. … And they're a nice contrast from the unicorn-rainbow craze. Black rice and black beans can look visually striking and contrast lighter colored proteins. Blackberries and squid ink add color and great flavors.
Prestige Catering is the expert wedding caterer Naples residents love and employs only exceptional chefs and planners. We work closely with our clients to create amazing experiences and make for memorable wedding days.