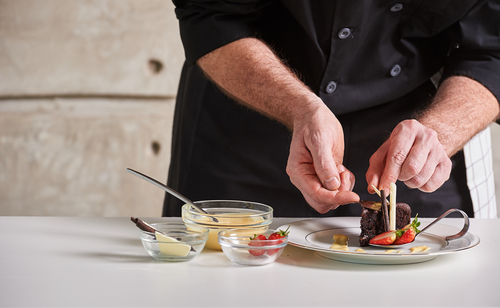 How Prestige Catering is Different From Your Typical Bonita Springs Private Chef
Expertly Trained Personal Chefs, Event Teams Make Your Events Memorable
Bonita Springs, FL is active all year round with social events, private parties, and intimate gatherings of friends, relatives, and charitable patrons. The constant stream of activity means high demand for great event catering and wedding catering. When looking to put on a unique event catered by an expert private chef Bonita Springs residents turn to Prestige Catering for all of their first-rate catering needs.
Prestige Catering offers something different when it comes to wedding catering or event catering in Bonita Springs, FL. Here's a look at why so many residents look to Prestige Catering for their event needs.
Experienced Private Chefs
Our third-generation chefs are highly trained in multiple culinary styles and techniques. Our chefs work closely with each of our clients to understand the needs, tastes, and preferences of the host and guests. There is no event too small or occasion too big for us to handle. When there's need for the services of a private chef Bonita Springs residents trust our experienced pros to create menus that satisfy and impress.
Event Versatility
At Prestige Catering, we have worked on a wide variety of events to play the experience you and your guests will be talking about for weeks to come. We do baby showers, wedding showers, wedding rehearsal dinners, wedding receptions, milestone birthday parties, family gatherings, anniversary celebrations, Christenings, charity events, and private parties. We've even catered for film sets in southeast Florida.
Each event is different and has its own unique participants, goals, and hosts. That's why we do not believe in cookie-cutter approaches to event planning. We will meet with you early to hear your plans, present you our ideas, and work with you up to and through the event to make sure everything is taken care of.
Great Foods and Wines
While tastes and palates might be different, we know that catering starts and ends with the food. Our chefs will cater to your needs and preferences, being mindful of dietary, medical or religious guidelines that need to be followed, either for the whole event, a few guests, or one attendee. We discuss menu ideas with you and can incorporate themes, destinations, favorites, and our suggestions for determining the perfect menu for your special day or night. We pair our foods with an amazing selection of wines will keep your guests satisfied.
We Sweat the Small Stuff
On the day or evening of your special event, we know you have many things on your mind. That's why our event planners and staff are here to help you put on an event that you'll be thrilled with. We don't want you to have to worry about the kitchen, timing, or many different details that make an event terrific. We'll make sure everything is running on schedule and that those last-minute changes or needs are handled with ease.
For your next private chef Bonita Springs FL event, make Prestige Catering your partner.