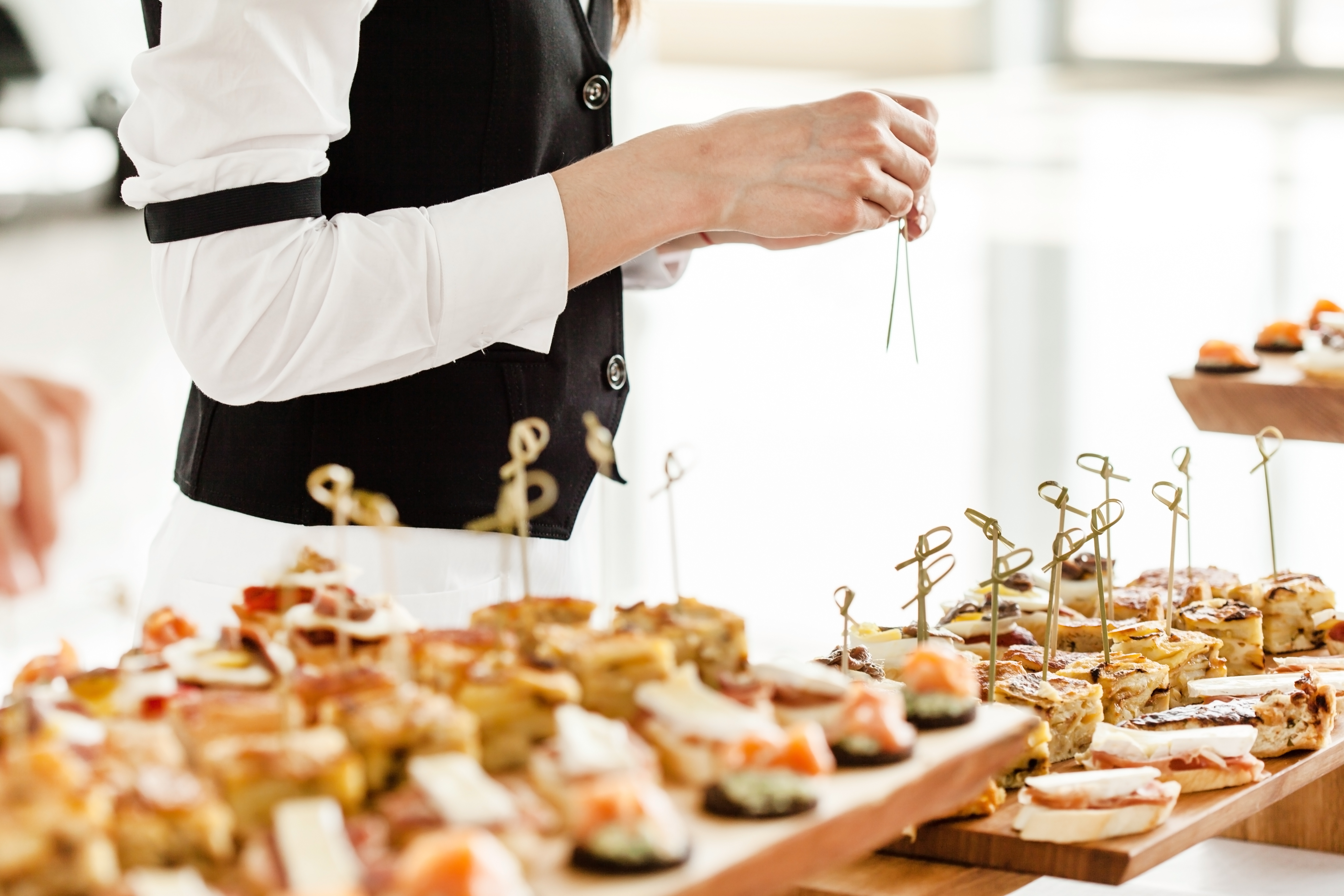 When You Hire A Personal Chef From Prestige Catering,
You Spend Your Time With Guests, Not in the Kitchen
When your next dinner party comes along, there's so much to do to make your guests feel welcome and at home. That's why residents of Naples FL turn to Prestige Catering to hire a personal chef for their dinner parties. When you hire Prestige Catering as your personal chef, you gain experience, professionalism and creativity in the kitchen. With years of culinary experience, our home chef service works with you to develop the perfect menu. Your guests will be delighted with our home catering and you can enjoy their company all evening.
Here are some of the top reasons that Naples FL residents choose Prestige Catering as their personal chef.
We Cook What You Love
We want to understand your tastes and preferences, and those of your guests, to create a healthy, satisfying and succulent meal. Our chefs specialize in an array of cuisines and tastes. We will work to create the ideal menu for your dinner party. And if you're wishing to try something new, we have many ideas for how to delight the taste buds.
Spend Time With Guests
The kitchen is usually the busiest room in the house, and it will be on your special night. The difference is, when you hire us as your home chef, we will keep the kitchen hopping and you will spend no time chopping. We want you to enjoy the party as the host and leave the kitchen duties to us.
Your Kitchen, Your Way
We want to leave your kitchen in pristine condition. While we will prepare the dinner in your space, we will make sure that everything is clean, neat and put away properly before we leave. You need not worry about cleaning up after the guests have left.
Getting to Know You
We value our customers and seek to forge long-term relationships. We want to understand your preferences, create varied menus and work with you on all your home catering needs. Over time, we learn how to provide you with menu options, ideas, and gain feedback on our meals. We also work to know your family and guests and make sure we avoid any allergies, dietary preferences or food likes and dislikes.
We Save You Money
We know the right amount of ingredients to purchase and provide you with any and all leftovers. By knowing what to buy and how much, we strive to eliminate food waste and deliver fresh food for every occasion.
Why Prestige Catering
Our third-generation chefs have years of experience working with Naples FL clients. We want you and your guests to be delighted, whether hosting an event for 10 or 1,000 people. Personal events are our specialty, whether it's a dinner party, engagement party, rehearsal dinner, wedding reception, special birthday, holiday meal or family celebration.
We offer a free consultation to discuss your personal chef needs. We create menus and event plans that meet the needs and budgets of our clients and exceed all expectations.
If you are looking for a personal chef in Naples FL, then contact Prestige Catering today.