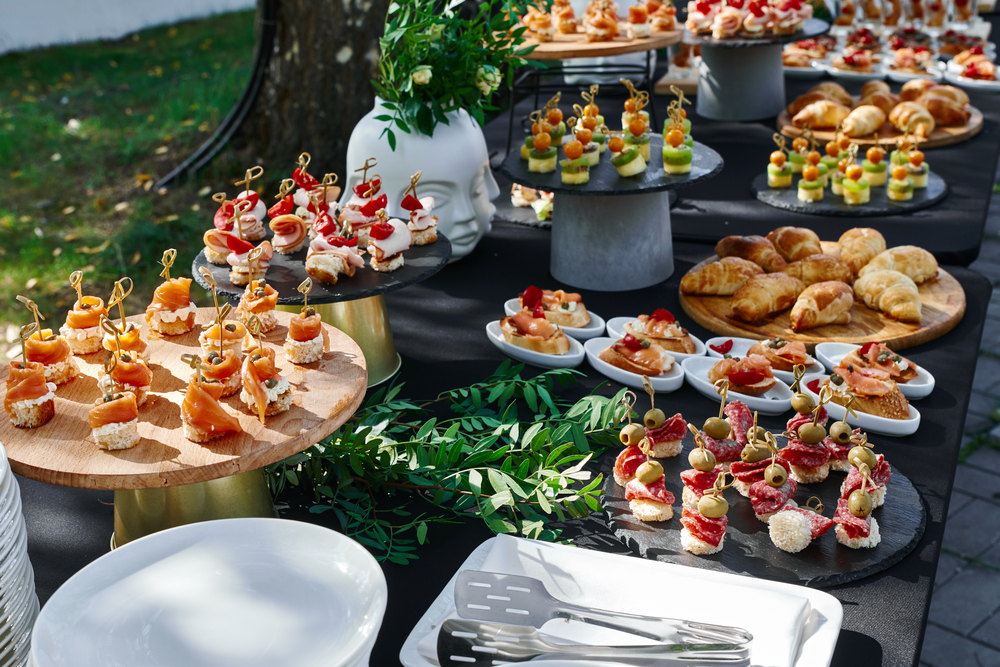 Thinking of hiring a catering team for a summer event? Whether it's a pool party, birthday party, or BBQ, we do it all. Here are some do's and don'ts to keep in mind before booking a professional caterer this summer:
Make sure your food is at a safe temperature
Catering in summer can be tricky due to the rising temperatures. Any food you place in the direct sunlight will get too hot or spoil at a faster rate. Having patio umbrellas will protect the food from the sun and provide shade. Keep in mind that ice baths will melt way faster, so it is key to set a timer and switch out the ice baths.
You can never have too much ice
With the summertime heat, guests will get dehydrated faster and use more ice. You don't want to run out of ice! Make sure to account for around 2-3 pounds of ice per person. You don't want your summertime drinks going hot.
Insects will be a buzz-kill
If you are hosting a summer party around a body of water, make sure to have a plan to keep the bugs away from your guests. Use tools such as food covers, netting, candles, and thwart insect interference to keep these bugs away. You don't want your guest getting bitten or having bugs in their food.
Make sure your guests are comfortable
Plan for areas that provide shade for your guests, from umbrellas, gazebos, to pergolas. Setting up fans around the yard is a great way to allow for cool ventilation. Have plenty of water to keep your guests hydrated. Make sure to take care of your catering team as well!
If you're looking for restaurant catering near me naples fl, catering companies naples fl, or wedding catering near me naples fl give Prestige Catering a call!